Below are representative samples of my professional copywriting work. Click the images to view them in larger sizes.
Banner advertisement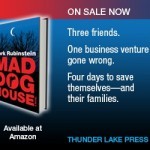 Thunder Lake Press hired me to write and place a banner ad for the novel Mad Dog House. I wrote the text, approved the art work, and researched and placed this ad in online venues including Goodreads, The Rumpus, The Millions, SheepsHead Bites, and The Brooklyn Daily Voice.
Print advertisement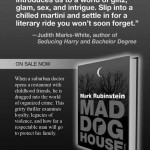 Thunder Lake Press hired me to write this ad, which ran in The Strand Magazine, a mystery publication with 55,000 subscribers.
Additional "book blurbs" — short synopses and marketing copy written for both fiction and nonfiction — are available upon request.
Website copy: public relations corporate website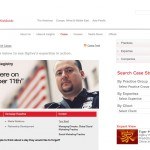 Ogilvy Public Relations hired me to write, edit, and coordinate delivery of website copy for the 2010 relaunch of the company's global website, www.ogilvypr.com. I wrote corporate case studies, teasers for the portfolio carousel, headlines, "Big Questions" (FAQ headlines appearing at the bottom of the home page), site search summaries, and interview-based Q & As with executives from various practices within the global organization.
Website copy: national non-profit website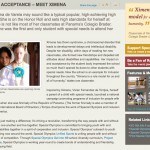 Ogilvy Public Relations hired me to write over 50 pages of website copy for their client Special Olympics' Be a Fan capital fundraising campaign. Drawing upon in-house materials and issues of the monthly Special Olympics magazine, I created and wrote feature stories about inspiring athletes, as well as carousel copy, photo captions, sidebar content, call outs to resources and other site sections, and calls to action (donate, coach, or volunteer).
Website copy + site structure consultation: academic/non-profit website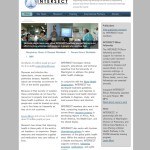 INTERSECT Seattle, a public health organization at the University of Washington, came to me for help rewriting its website. The goal: to better highlight the research and training INTERSECT conducts around the globe. I evaluated the website's structure, re-organized the navigation and page layouts, and revised the copy to tell a more emotional story. The relaunched site now expresses at a glance INTERSECT's mission, the global need for its expertise, and the breadth and depth of its research and international partnerships.
Website copy + pay-per-click campaign: health services company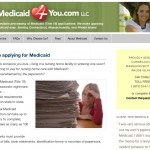 Medicaid4You, a company in New England that helps people in nursing homes plan for and access their Medicaid benefits, had three needs for its website: 1) improved SEO;  2) a clearer layout with a better sales funnel; and 3) restructured Google and Bing Ads. I rewrote 75% of the website copy and added new pages, including a chart that compares the company's services to competitors'. For the pay-per-click campaigns, I reorganized ad and keyword groups and wrote and tested several new ads. Two weeks after the website relaunch, three times as many site visitors filled out the contact form and the office signed its first client from a new territory.
Website copy: Educational non-profit, K-12 readiness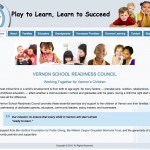 Vernon School Readiness Council had drafted copy for their yet-to-be-launched website, but it needed an outside writer to organize and edit the content for the web. Armed with the draft and an outline of the organization's priorities, I created home page copy, sidebars, calls to action, and a navigational outline suggesting a list of recommended site pages.
Brochure: spa hotel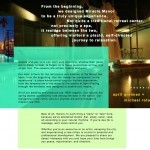 Miracle Manor Retreat, a spa motel in California, hired me to write a four-panel brochure mailing entitled "Escape the City." The proprietors later used the text on their website.
Other Samples
DrDanoff.com. Author/book site. Select website copy (home page, book description).
DrScottLewis.com. Author/book site. Select website copy (author bio, book description), and site structure/navigation plan, including suggested calls to action.
JagTag Enterprises. Consultant's site. Website home page copy.
---
Do you need a copywriter or business writer? Let's talk about your project!