One of the great pleasures of being self-employed as a writer and editor is the ability to do so many different things with so many different people. Here's what I've been working on since 3/29:
Writing
For clients: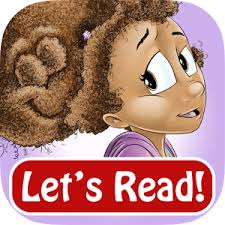 Ongoing, I'm writing SEO-optimized blog posts for a medical marketing agency (subject: orthopedic surgery).
Drawing upon my book PR background (specifically, for children's picture books), last week I wrote a press release for an award-winning children's picture book app, The Magic Poof. (If you have young readers in your family, I encourage you to download it: it's cute, and associated with #WeNeedDiverseBooks.)
For myself:
Recently I had a chance to workshop one of my short stories, "The Deep End." I got a heap of terrific feedback that will help with the revision. (My teacher says, "This story will be about ten pages longer in the end." Oy!)
I spent the last two weeks of March adapting one of my unpublished shorts, "Grendel," to a screenplay format. My co-writer, a film director, was invited to submit for inclusion in a fully-funded anthology series that's associated with Sundance. If our script is selected to be produced, she'll shoot it this summer. Fingers crossed.
Editing
 Over the last few days, I've had the pleasure of editing a business letter and blog post for a Connecticut-based therapist specializing in mindfulness training and women's workshops. There's something so calming about editing therapists. . .
In the next week or so, I'll begin working as a content editor on a business book that's under contract to be published in 2017. I'm eagerly awaiting the author's delivery of his first chapter.
Reading
The last few weeks have been so busy with work (a freelancer's dream, can't complain) that pleasure reading has fallen by the wayside.
For book club, I recently read the y.a. novel The Wrath and the Dawn, a re-telling of Arabian nights.
For several weeks, I've also slowly been working my way through A Passage to India. (I say "slowly" because it's bedtime reading, and Forster, great as he is, is especially good at making me sleepy.)
This week I'm reading my book club's next selection, The Bell Jar, which I've read at least three times before.
It's fun re-reading a book I love; each time I come to it, I notice a new detail in Plath's prose. This time around I finally noticed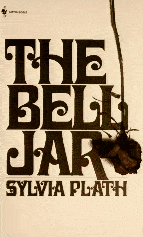 that the opening paragraph foreshadows Esther's later experiences at the hospital. How'd I miss that on the first three reads?
And as usual, I'm reading my fellow workshop members' short stories and a big pile of magazines. Sometimes I really regret falling for those airline mileage points offers. My house is covered in stray copies of Time.
Do you need something written or edited?
April is fully booked and May is starting to populate with deadlines. If you need something written or edited, please get in touch to discuss your project. I have slots available starting May 15.
— Kristen