It's been a busy summer for me: driving around New England, visiting family, and meeting new people, all while working and taking meetings. Instead of writing a blog post during this hectic time, I decided to interview an author. (Clients who blog, take note: you can do the same when you have writer's block or are simply pressed for time.)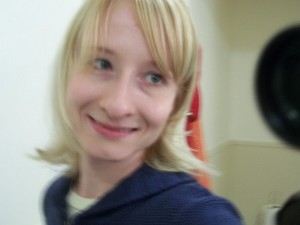 The writer I'm interviewing in this post is the prolific and always positive Milda Harris, a writer of light-hearted young adult mysteries and thrillers, including Adventures in Murder Chasing, Doppelganger, Adventures in Funeral Crashing, The New Girl Who Found A Dead Body, Connected (A Paranormal Romance), and Adventures of a Graveyard Girl. (Amazon Author Page)
Milda and I first met several years ago in a book club. Since then she's amazed me by writing and promoting all those y.a. books, all while holding down a job, being a great dog mom to the cutest Schnauzer on the planet, and preparing to greet twins. Do I feel guilty now, realizing I couldn't even manage one measly blog essay? You bet.
How do you do it, Milda? You must have great time management skills. What is the secret to your output?
I actually wish I had better time management skills! Mostly the secret to my output is simply that I want to write and I set goals. I don't always make them, but I'm always striving to get the next book written. Sometimes that means getting up early and writing on the weekends. It can be hard, but I feel such a great sense of accomplishment when I finish a book! Of course once the twins are born all of it might go out the window! Still, I plan to carve out some time. It's important to me, so I write!
What is your workspace like? Do you use any special writing tools — digital or otherwise — or good luck charms?
My workspace is a small desk in our living room, next to all of the books that I love to read! I write on my laptop, but I do like using a separate notebook for notes. I've tried to write notes digitally, but I like putting pen to paper sometimes. It helps me think. I don't have any writing good luck charms, though, unless you count my dog Licorice. Then again, she might be more of a distraction!
What do you think is the hardest part of writing? The easiest?
The hardest part of writing is sometimes sitting down to do it. I love writing and I love finishing a book, but sometimes the in between parts where you can't figure out what will happen next drive me crazy! You want to finish the story, but you don't know how! The easiest part of writing is beginning a book. The beginning is almost always fun for me to write. I'm excited about the book and I have an idea and I'm ready to write it down!
Do you have a support network as a writer, in terms of a writing partner, critique group, or classes, or do you fly solo?
I have done critique groups and classes in the past and have found them very helpful.  Currently, though, I have my cousin read all of my books and give me notes. She loves to read and it's fun to bounce ideas off of her. I also enjoy meeting friends at coffee shops and working on writing with them. We write separately, but those meet-ups can sometimes motivate me to hit large word counts. Maybe it's the caffeine, but I really think it's the company.
What's the last book you read?
The last book I read was Divergent by Veronica Roth. Since I write young adult fiction, I've been reading it as well. I really enjoyed Divergent and I look forward to reading the next book in the series.
What are you working on now, and what's on the horizon?
I am currently revising the second book in my The Doppelgangers series. After that I may try and write the third and final book in the series to finish it all off before my twins are born. Otherwise, in the near future I plan to write Funeral Crashing book #4. I also plan to revise and lengthen a book I wrote as an entry to the 3 Day Novel Contest tentatively titled Crashing Prom. I have other ideas for what's after that too, but if I keep going this could be a really long answer!
# # #
Thanks, Milda! It's clear you really love to write. To learn more about Milda Harris and her fun y.a. novels, check out these links: